Rock Solid Property Inspections Service Menu
Dallas-Fort Worth Residential & Commercial Inspections
Buying a home is one of the biggest, most important investments of your life. We're here to help ensure you know everything necessary to make an informed decision. We provide a wide variety of inspection services related to residential properties.
If you're not sure which services best suit your needs, please contact us for more information!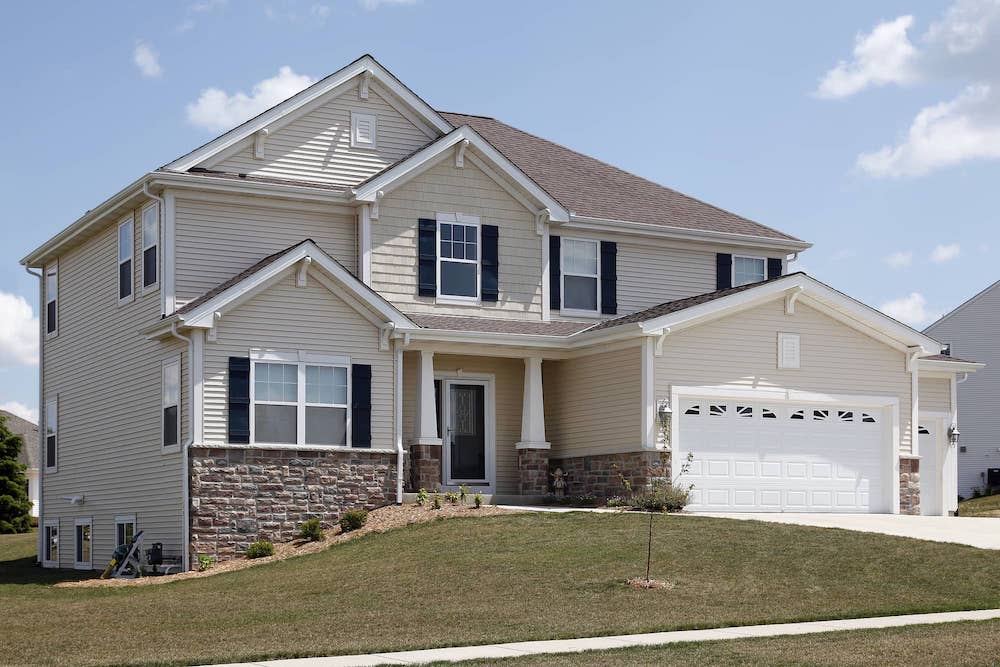 Buyer's Home Inspection
Protect your dream of happy homeownership by getting a professional Buyer's Home Inspection. During this service, our home inspector will carefully assess the home's most critical components, including:
Roofing System
Structural Components
Foundation
Basement & Crawl Spaces
Grading & Drainage
Driveways & Walkways
Porch & Patio
Garage
Exterior
(doors, windows, cladding, soffits, fascias)
Interior
(doors, windows, floors, walls, ceilings, stairs)
Attic, Ventilation, & Insulation
HVAC Systems
Electrical System
Plumbing System
Built-in Appliances
Additional Inspection Services
Pre-Listing/Seller's Inspection
Most sellers don't think about getting an inspection before they list their home. However, taking this step is a great way to improve your odds of getting a quick sale!
That's due to the fact that buyers need to feel comfortable to make a purchase, and the transparency that accompanies a Seller's Inspection will help build trust. You'll also benefit from being able to pick a reasonable asking price that's based on the home's true condition.
New Construction Inspection
Any newly constructed home is going to look beautiful on the surface. But once you dig a little deeper, it's common for issues to make themselves known.
Whether there are minor construction defects or the builder didn't honor the blueprints, you don't want to discover these problems after you move in. Schedule our New Construction Inspection service to find out about any issues upfront.
New Construction Phase Inspections
No one wants to enter their newly finished home and discover that it's not at all what they'd expected. We can help you avoid this heartbreak with New Construction Phase Inspections.
During each phase of this inspection service, we'll look closely at the work that's been done to determine if everything is moving forward as expected.
11-Month Builder's Warranty
The first year inside a newly constructed home can go by quickly. Unfortunately for some owners, this means that they let their warranty lapse before noticing several issues that should have been covered by the builder.
You can avoid falling into this trap by scheduling our 11-Month Builder's Warranty. We'll examine every applicable part of your home during this inspection service and will let you know if you should file a claim.
Home Maintenance Inspection
Have you ever considered your home's post-purchase inspection needs? Many owners fail to recognize the importance of getting regular Home Maintenance Inspections.
Those who do get these inspections, though, typically have homes that are in better shape and need fewer unexpected repairs.
4-Point Inspection
Any buyer who is interested in an older or historic home needs to be prepared for their insurance company to require a 4-Point Inspection. This is a much simpler version of a home inspection, and it does not replace the necessity of a Buyer's Home Inspection.
What it does do is provide your insurer with critical details about the condition of the home's roof, HVAC system, electrical system, and plumbing system.
Re-inspections
Before you close on your home, it's prudent to verify that the seller took care of everything they promised. For example, you may have listed a few critical repairs on your home repair addendum.
Even if they've been reported as fixed, that doesn't always mean that the job was properly done. By booking a Re-Inspection, you can protect yourself from unexpected repair bills after move-in day.
Post-Tensioning Foundation Inspections
Many builders choose to use post-tensioning foundations in Texas due to poor soil conditions. This building technique has many pros and cons, but the most important thing for buyers is to ensure that the foundation is in good shape.
We offer this add-on inspection service to help you discover even more about the condition of your future home.
WDO/Termite Inspection
Termites and other similar wood-destroying organisms can wreak havoc on a home for many years before they're even noticed. We want to help ensure you don't buy a house that's currently accruing thousands of dollars' worth of termite damage.
Therefore, we've partnered with a local third-party WDO professional to offer this add-on service.
Pool Inspection
If your future home has a pool, you may already be envisioning yourself cooling off in it on a hot Texas day. But before you take your first dip, it's critical to get the pool inspected for any issues.
We work with a third-party pool inspection expert who will check the deck, the plumbing, and much more to verify if the pool is in good working order. 
Commercial Inspection Services
We're pleased to offer inspection services to commercial building buyers in the Dallas-Fort Worth Metroplex. Our services include:
Light Commercial Property Inspections – Strip malls, storefronts, etc.
Heavy Commercial Property Inspections – Warehouses, industrial buildings, etc.
Contact us to find out more about our commercial inspection services!
Schedule your inspection
Contact us to learn about our discounts for Active Military, Veterans, First Responder, Health Care Worker or Education Professionals.
We accept online payments.
address
317 Fairhaven Court    
Hurst, TX 76054